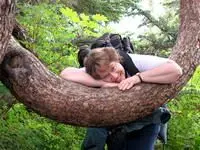 Dear Website Guest,
Allow me to introduce myself. My name is Wendy EagleWolfe. With a mother who is an RN and a father who was a caseworker with homeless people in Brooklyn, New York I was destined to be a caregiver. I have a Bachelor of Science Degree in Education from Rutgers University. I have also earned a Masters in Clinical Social Work from New York University in Manhatten. With over 24 years of Social Work experience, I have worked in: hospice, home health, nursing facilities, acute care and in geriatric case management. I am honored to be a member of the National Association of Social Workers. I have earned two certifications through NASW- Academy of Clinical Social Workers Certification and Adult Case Management Certification.

As an avid learner I have hundreds of hours of specialized trainings including: Validation Therapy, Emotional Freedom Technique, Inner Child and Family of Origin Work, Overcoming Trauma, Uncovering and Using Memories, Guided Imagery, Shamanic Counseling, Hypnotherapy, Spiritual Counseling, Time Limited Deep Emotional Work, Brief Core Healing Techniques, Solution Focused Brief Therapy, Stress Management and Visualization for Initiating and Maintaining Change as well as Sacred Art of Living Center Trainings.

I am a member of Spiritual Directors International. I believe in the connections of Body, Mind and Spirit which has prompted my certification as an Interfaith Minister and "Certified Healer" with Spiritual Healers and Earth Stewards. My healing modalities include: Healing Touch, Therapeutic Touch, Reiki, Celtic Shamanism, Core Shamanism, Medicine for the Earth, Crystal Healing, Jin Shin Jyutsu, Qi Gong, Herbal Studies and Iridology. I have been fortunate to study with: Janet Mentkin (founder of Healing Touch), Foundation for Shamanism, Sandra Ingerman, Tom Cowan, Betsy Bergstrom, Claude Poncelet, Leia Hart, Alicia Gates, Alida Birch and Reid Hart.

My passion in serving those who serve others prompted me to found "Care For The Caregivers." I look forward to hearing from you so that we can begin our profound healing journey together!
Sincerely,
Wendy EagleWolfe

P.S. Some people have asked about my interests aside from Counseling and Spiritual Work and Healing. I love to dance! I adore folk music and theatre. I study the Irish Language. Gardening is my hobby though I am still learning how best to do it. I also enjoy traveling to experience the rainbow diversity here on planet Earth.